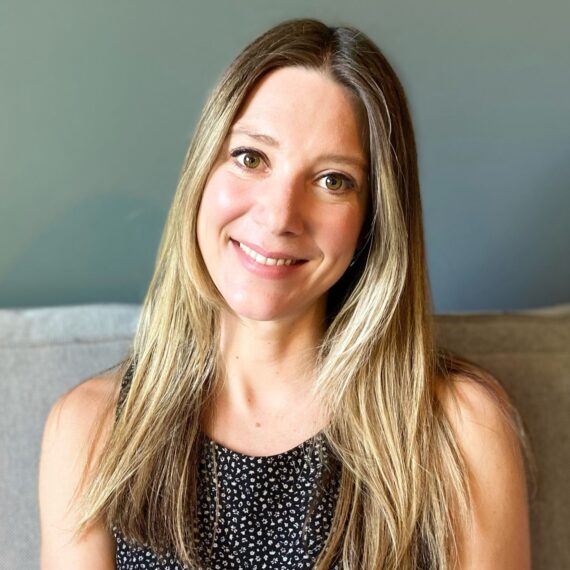 Associate Counsellor

Amber Eastman, RTC
** I am currently accepting new clients (in-person and online) for individual and relationship counselling.
Perhaps you are struggling with something from your past or are feeling anxious or depressed. Perhaps you are having trouble coping with life, stress is mounting and you have a sense that it could feel different. Perhaps you are on a path of personal growth or self discovery and feel you could use some support deepening this process.
I am here to provide non-judgmental support for you, and to help you to find the tools and resources to bring forth your own inner guidance, wisdom and capacity to heal and grow.
I am a Registered Therapeutic Counsellor (RTC #2246) and a member of ACCT. I offer counselling services in the following areas:
Anxiety and depression
Life transitions
Integrating peak experiences and spiritual crisis
Body image, self-esteem, self worth
Identity affirming care for 2SLGBTQIA+, non-binary and gender non-conforming individuals
Adverse childhood experiences
Experiences of abuse and intimate partner violence
Improving communication, relationship patterns and boundaries (inclusive of those in non-monogamous and alternative relationship structures)
No matter the struggle — at the heart of it all it is about deepening the connection to oneself.
About Me
My life path and experiences led me to witness the body as both a site of trauma and a source of deep healing. I spent over six years as a Violence Prevention Support Worker, using an intersectional lens to support survivors in the Downtown Eastside in navigating their own paths to safety, healing and well being. At the same time, I spent many years engaged in dance and witnessed the empowering and transformative potential of creative embodied expression.
Although these experiences may seem incredibly different they illuminated for me the ways in which trauma manifests in the body and role of the body in processing stuck traumatic energy. This led me to pursue a certification in Relational Somatic Therapy (RST), a modality that has been one of the most influential approaches to addressing my own depression, trauma and navigation of challenging life experiences.
Counselling Philosophy / Therapeutic Approach
I will work with you in a supportive manner, never pushing you to a place you are not ready to go, but rather providing the space to allow what is needed to emerge.
Offering emotional safety and non-judgemental empathy is at the core of my practice. My primary approaches include Relational Somatic Therapy, intersectional feminist frameworks, mindfulness practices, communication enhancement and techniques for evoking positive change.
I work by strengthening the body-mind connection and processing stuck traumatic energy in the nervous system. It is not necessary that you know or remember the root cause of your struggles — only that you have a curiosity and willingness to explore how they are manifesting within you.
My approach is client-centred and strengths-based, meaning your goals, values and strengths are at the centre of our work together. I believe deeply in your inherent right to safety, acceptance and compassionate care that affirms your identity, wisdom and inner resources.
Experience, Education & Training
I am passionate about the transformative potential of education, including the ongoing process of both learning and unlearning. This has led to my current career as a Program Manager of Counselling and Community Safety at the Justice Institute of BC. This work keeps me constantly engaged in learning new counselling techniques, theories and approaches, and in supporting the development of new curriculum that is inclusive and trauma-informed.
Prior to this, I worked as a manager and instructor of Family and Community Counselling at the Native Education College. Some of the greatest learning I've experienced is through teaching, including: Non-Violent Communication, issues in counselling, family dynamics, and supporting survivors of violence.
I also have a Masters Degree in International Human Security and Peace-building from Royal Roads and a Bachelor of Arts in Interdisciplinary Studies in International Social Justice from UBC.
As a settler of mixed European descent living on stolen Coast Salish territory–Sḵwx̱wú7mesh (Squamish), Səl̓ílwətaʔ/Selilwitulh (Tsleil-Waututh) and xʷməθkʷəy̓əm (Musqueam) Nations, I strive for a process of unlearning settler colonial and structural inequality and working towards a more just and sustainable worldview. This is an area I am continually working on through an ongoing process of self-reflection, education and deep listening.
My most profound teachers have been and continue to be my students, colleagues and clients.
Degrees and Certifications:
Opening to Grace: Relational Somatic Therapy Certification, 2016
Registered Therapeutic Counsellor (RTC #2246) with the Association of Cooperative Counselling Therapists of Canada
Masters of Arts International Human Security and Peace-building, Royal Roads University, 2010
Bachelor of Arts, Interdisciplinary degree: International Social Justice, University of British Columbia, 2006
Continuing Education Workshops:
Gottman method couples therapy level 1 (The Gottman Institute)
Attachment and Trauma therapy for adult relationships (Dr. Diane Poole Heller and Dr. Terry Levy)
Relational Somatic Therapy Clinic (Mariah Moser)
Motivational Interviewing Level 1 (JIBC)
Neurobiology of Addictions (JIBC)
First Nations Allyship training (PeerNET BC)
Diversity and Inclusion training (Centre for Race and Culture)
Managing hostile interactions (staff training through the YWCA)
Trauma informed approaches (EVA BC)
Trans-inclusion training (Prism)
Cultural awareness in working with First Nations communities (EVA BC)
Working with mental health and addictions (EVA BC)
Integrating yoga and mindfulness practice into your work (Nicole Emily Marcia)
Availability
I am available for in-person sessions on Wednesdays (12pm-7pm).
I am available for online sessions on Tuesdays (5pm-8:30pm) and Wednesdays (12pm-7pm).
Session Prices
Individual Counselling: $135 including GST for 60 minutes | $190 including GST for 90 minutes
Relationship Counselling: $150 including GST for 60 minutes | $200 including GST for 90 minutes