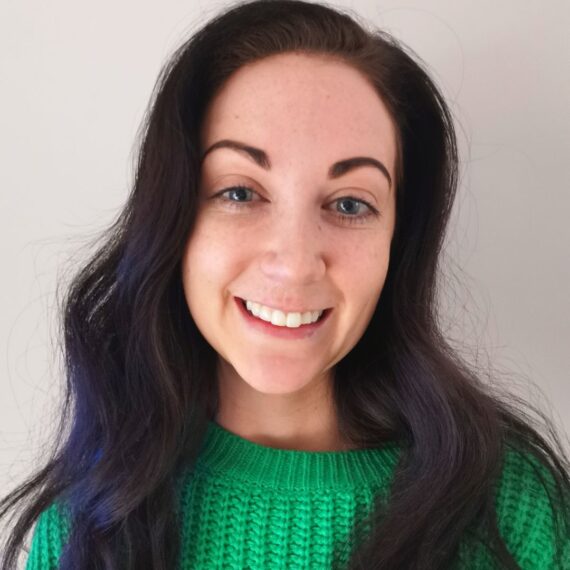 Associate Counsellor

Siobhan Gallagher, RPC-c
** I am currently accepting new clients (in-person and online) for individual and relationship counselling.
I am a Registered Professional Counselling Candidate (RPC-C #4441) with the Canadian Professional Counselling Association (CPCA). I have always had a passion for supporting others and I hold the belief that in our struggles there is always an opportunity for personal growth. It is here that we learn about ourselves at a deeper level and build the skills to work with, and overcome, the struggles that life can bring each one of us.
I offer in-person and online counselling for individuals and couples, and offer support in the following areas:
Anxiety and Depression
Self-worth and Self-esteem
Relationship Issues
Overcoming trauma / childhood trauma
Grief and Loss
Life Transitions
Parenting Support
Communication Issues and Setting Boundaries
Personal Story
My journey towards becoming a counsellor began with an experience I had in my twenties. I began to experience anxiety and panic attacks that would come on quite suddenly, triggered mostly by stressful situations like preparing for an exam or feeling overwhelmed at work.  My heart would race and I would experience chest pain; I felt like I could not catch my breath and my body would tense up. Initially, I saw my doctor to have my heart checked, and it was there I found out I was having panic attacks. This seemed so strange to me because, at the time, I believed I was just fine. I struggled to understand what was happening, and why there was a disconnect between my body and mind.
After a few months I sought professional counselling which led me on a path of self-discovery, emotional awareness and personal healing. It was there I discovered how the events of my childhood were still impacting my present-day life. I grew up in a household where some family members struggled with alcoholism, and it took me some time to understand that my struggles and panic attacks were a result of this childhood trauma. Specifically, how the root of my anxiety came from suppressing the difficult experiences and emotions that came from the trauma.  It was in counselling that I began to recognize my patterns and coping mechanisms – like how I would constantly move from one busy task to another to avoid feeling what was going on deep inside.
Counselling provided me the safe space to slow down and explore my insides. And the moment I did – wow! – I really began to know myself authentically.  The journey wasn't easy but it was so worth it: my relationships improved, I was able to follow my passions in life, and I started growing into the person I aspire to be.  Most importantly, it led me to this path of being able to offer the same support I received to others.
Throughout my journey I feel very lucky to have developed a deep understanding for how our life situations and struggles impact us, and how much we can accomplish and grow once we begin to look inside ourselves and work through our challenges. This for me was the greatest gift – and it is something I will always remain enthusiastic about, continue to work on within myself, and strive to offer to others in my work.
I understand how difficult it can be to fully open up and share your personal story and struggles with another person. Having been in that seat myself, I strive to create a safe space where you can do this inner work alongside someone who genuinely cares. As a counsellor, I bring compassion, warmth and empathy. I will offer you my intuition, my curious mind and sincere open heart as we take this emotional journey.
Counselling Philosophy / Therapeutic Approach
My approach includes several counselling modalities which I have outlined below.
My goal is to help you work through your struggles in a collaborative relationship, so you don't have to do this journey alone. We will work together to build a trusted relationship where you feel the safety of sharing in a non-judgemental space. I will be your guide, but you will remain in the driver seat of your journey as I truly believe it is important that you feel empowered along the way.
Considering cultural backgrounds, contexts and history is also very important to me.  Having immigrated from Ireland to Canada several years ago, I am mindful of how massive change can influence and impact one's life.
The modalities of therapy I use are as follows:
Person-Centred Therapy

Family Systems Therapy

Art Therapy

Gestalt Therapy

Emotionally Focused Therapy (EFT)

Cognitive Behavioural Therapy (CBT)
Experience, Education & Training
For me, an important aspect of choosing a career in counselling is the commitment to continuous growth and personal development. In my free time I volunteer as a support worker with families and young children at New Westminster Family Place. I offer support to parents and spend time with their young children —  helping them to connect and explore with different aspects of art therapy.
I am currently in the process of completing the Gottman Method Couples Therapy Levels 1 and 2 with the Gottman Institute, and these will be complete in January of 2023.
In my previous careers, I worked in property management in BC and the pharmaceutical industry in Ireland.
Degrees and Certifications:
RPC-Candidate (RPC-C

#

4441) with the Canadian Professional Counselling Association

Vancouver College of Counsellor Training, Diploma in Professional Counselling,

April 2021 – July 2022

Diploma in Pharmaceutical Science, Belfast Metropolitan College in Ireland,

2010
Availability
I am available for in-person or online sessions on Wednesdays (1pm – 9pm) and Saturdays (10am-5:30pm).
Session Prices
Individual Counselling: $135 including GST for 60 minutes | $190 including GST for 90 minutes
Relationship Counselling: $150 including GST for 60 minutes | $200 including GST for 90 minutes