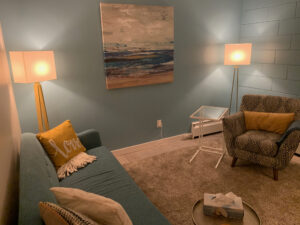 By Shahaa Kakar & Nasreen Gulamhusein
Breathing Space Counselling is a thriving private counselling practice in Port Moody, BC. It was founded in 2016 by two Master Therapeutic Counsellors, Nasreen Gulamhusein & Shahaa Kakar. We offer in-person and online counselling for individuals and couples. We also offer community events and professional development training for fellow counsellors.

We have built a trusted reputation in our community and due to overwhelming demand, we have expanded and brought on two Associate Counsellors. We are now seeking a third Associate Counsellor to work alongside us in our private practice. This is a wonderful opportunity to be mentored by two established counsellors and join an inclusive and heart-centred work culture.
What We Are Looking For:
Whether you are newly graduated or an established counsellor, we welcome all applicants who work with individuals and couples. If you have not worked with couples before, but are open to being mentored in this area, please feel free to apply.
This opportunity is for an Office Associate who will work in our beautiful space in Port Moody. The successful applicant must be available for 15 hours per week. Those hours need to fall within the following days/times and must include some evening or weekend shifts):
Monday, 8am – 9pm
Wednesday, 8am – 9pm
Friday, 3pm – 9pm
Saturday, 8am – 9pm
Sunday, 8am – 9pm
The exact schedule will be negotiated with the successful candidate.

You Are Someone Who Will:
Be Transparent – be authentic, honest, and real… even when it's difficult
Be Kind – speak and act with thoughtfulness and consideration
Be Human – drop perfection, allow for mistakes, fall down and get back up
Honour Your Commitments – say what you mean and do what you promise
Bring Your Magic – get creative, share your ideas, inspire and be inspired
You Have the Following:
A recognised counselling qualification (diploma or masters degree).
Are a current BC/Canadian Registered Counsellor in good standing (all designations will be considered, e.g. RTC, MTC, RCC, CCC, RSW, RPC-C, RPC, MPCC, MPCC-S, etc.).
Hold current Professional Liability Insurance.
Have a Registered Supervisor and are receiving regular supervision at the time of applying.
Are committed to undertaking continuous professional development.
Uphold the highest professional, ethical and professional standards in your practice and consistently adhere to your counselling association's code of ethics.
Are able to commit a minimum of 15 hours per week for clients to consistently book in with you. This could include a mix of daytime, evening and weekend hours (specific days and times are negotiable). Some evening and/or weekend availability is required as these are high demand times for clients.
An awareness of (or, a willingness to learn about) privilege and marginalization and how these might impact your lens/bias while you are counselling.
A willingness to engage in continual learning and dialogue towards creating a safe, inclusive and diverse culture within our practice (both with clients and with each other).
Bonus If You Also Have Any of These:
Knowledge, experience and/or training in working with:
couples (such as Gottman training, EFT, etc.)
teens and/or families
somatic therapy modalities (such as EMDR, Somatic Experiencing, AEDP, relational somatic therapy, etc.)
eating disorders, body image, addiction, trauma, PPD/PPA, polyamorous/non-monogamous relationships, chronic pain, and bullying
specific communities, such as LGBTQIA+communities, racialized communities, neurodiverse communities, Indigenous communities, disabled & Deaf communities, etc. Lived experience will be considered an asset
We Offer the Following:
Flexible and negotiable working hours.
A competitive Associate Counsellor package/fee split, with incentives to grow.
Targeted marketing and client recruitment on your behalf.
Ongoing support and mentoring, as needed.
Simple and easy to use online scheduling software.
Standard forms, filing system, and client receipting is provided.
A bright and inviting counselling centre in the heart of Port Moody, which includes two counselling offices, a multi-purpose main space/waiting room and kitchenette facilities (close to SkyTrain and street parking).
A work culture that values belly laughs, celebrating the little things, getting through the tough moments together, and indulging in good food. 😉
To Apply – Please send the following to [email protected]:
An updated resume and cover letter detailing why you believe you would be a good fit for our team and what you have to offer. Please be specific about your experience with individuals and couples.
Two professional references (eg – from a Registered Supervisor, Counselling Teacher or Employer). Written references are preferred.

The successful applicant will also be required to provide:


A copy of your active counselling registration from your relevant association.
A copy of your diploma/masters certificate.
A copy of your active Professional Insurance certificate/policy.

Deadline for applications is Friday September 30th at 11:59pm.