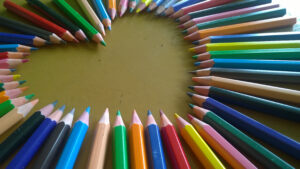 Struggling with depression is a darkness like no other and it can take an incredible amount of energy to manage everything you are experiencing. One of the hardest parts is how alone it can make you feel, and for those who have never gone through it, this can be very hard to understand. As a result, the sometimes well-meaning comments of friends and family to "be strong", "stay positive" or "look on the bright side," can be invalidating, and sometimes deeply shaming.
We are here to remind you that don't have to go through this darkness alone. You deserve to say yes to skilled support. Our experienced and empathetic counsellors are here to walk beside you on your journey through this difficult time towards healing and emotional well-being.
A Safe, Inclusive, and Non-Judgmental Space
Having a safe, inclusive, and non-judgmental space is crucial for counselling to be effective and we strive to create this experience for all of our clients. At Breathing Space Counselling, we are committed to creating an environment where you can feel supported and heard without fear of judgment. Our counsellors are trained to provide compassionate care and we welcome individuals from all walks of life, regardless of gender identity or expression, sexual orientation, race, socioeconomic status, faith, appearance, etc.
Counselling Tailored to You
Your life and your experience is unique, and your experience with depression will be unique too. We invite you to take the time you need to build your trust with us and share as much or as little as you feel comfortable sharing during your initial counselling sessions. Our counsellors are skilled listeners who will hold space for you to express your thoughts, feelings, and concerns without judgment.
We will take the time to get to know you and your unique life experience, and will co-create what healing looks like for you together. We will offer support by walking beside you and holding up a flashlight in those dark places, so you can better understand what is happening and how to find your way through it.
The Chance to Gain Clarity and New Perspectives
Depression can cloud perception and make it challenging to see beyond the darkness. At Breathing Space Counselling, we strive to help you gain clarity and new perspectives on your thoughts, emotions, and behaviours. Our counsellors will work with you to explore underlying factors that may be contributing to your depression and help you develop new emotional skills or strengthen existing ones. You will have the opportunity view your life and relationships from different angles, allowing for fresh insights and new possibilities for growth.
This may include an exploration of things like:
Your family history:
Including any unresolved issues or intergenerational traumas (traumas in your family history) that are landing on you, and impacting you today.
Past or current traumas:
Our counsellors are trauma-informed and will work gently and carefully with you to work through your traumas. This will including educating you about your nervous system and the process of trauma resolution.
Situational factors:
Often there are real-life factors that are contributing to your depression. For example, maybe you don't like your job, your relationship(s) have deteriorated, or you've experienced a series of difficult and painful losses. These could all be contributing factors and we will work with you to find your way through them.
Finding meaning and purpose in life again:
Often the experience of depression can be one of meaninglessness and hopelessness – where it feels like nothing matters and there's no point to anything. We work with you to rediscover what will bring you meaning at this stage of life and how you can feel alive again.
Suicidality or Self-Harm: Suicidal thoughts and feelings or impulses to self-harm are a part of some people's experience of depression and this can feel incredibly scary to go through. Our counsellors are skilled at helping you navigate these experiences and will work with you to find your way to safety again.
Online and In-Person Counselling Sessions in Port Moody, BC
We understand that people's preferences and circumstances are different, which is why we offer both online and in-person counselling sessions at our Port Moody location. If you're unable to come into our office, our online counselling sessions provide a convenient and accessible way to receive support from the comfort of your own home. Our counsellors are trained in online counselling techniques and will ensure that you receive the same level of care and support as you would in person.
Take the First Step Towards Healing
If you're struggling with depression, know that you don't have to face it alone. At Breathing Space Counselling, we are here to support you on your path to healing. Depression can feel overwhelming, but with the right support, it is possible to find healing and purpose again. 
Take the first step and book a free phone consultation with us to chat about how we can support you. You are not alone – we are here and ready to help you.